Membership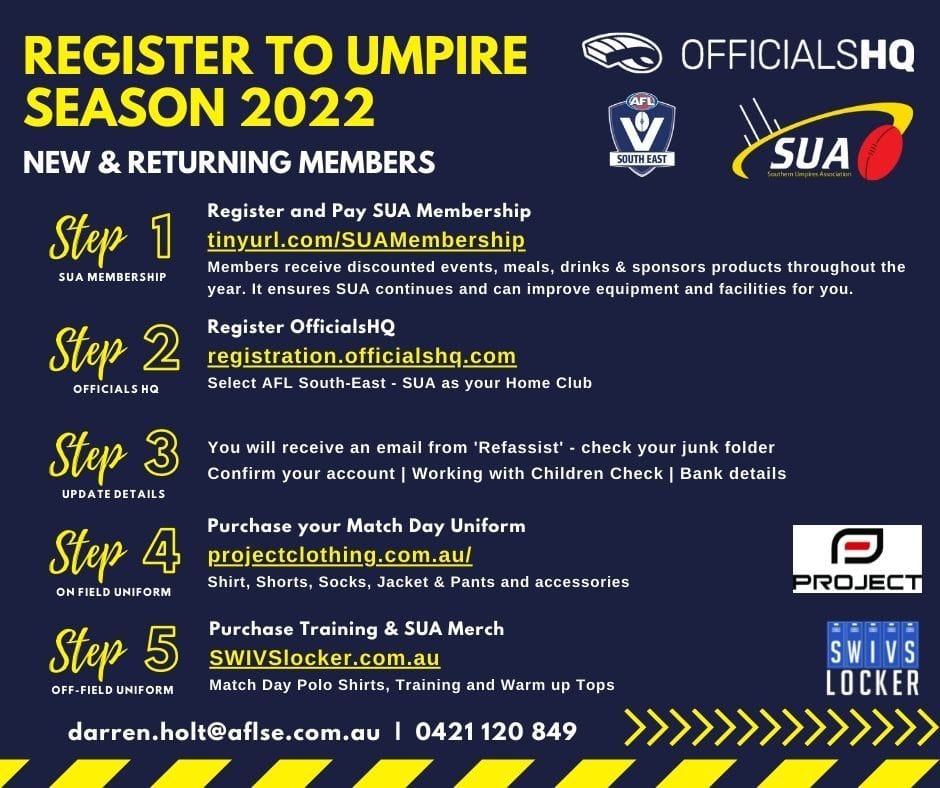 This is crucial to ensuring the clubrooms remain open, training facilities are maintained and the SUA can continue to support its Members.
Membership includes discounts on meals, drinks and social events for the season.
It also includes discounts on our sponsors' products and is compulsory for Season 2022
$85 Membership paid via the Membership Form
Cash & Card are accepted at the Seaford Clubrooms
Bank Transfer: Southern Umpires Association
BSB: 063118 ACC: 10101629
REF: Your Name Membership
STEP 2: Officials HQ Registration
Visit OfficialsHQ at registration.officialshq.com
Select AFL South-East - SUA
This is the new AFL system that replaces "Schedula" from previous years. It allows you to be appointed to games and be paid.
You will be asked to nominate what state and league/club you umpire with and re-enter your bank details, working with children check (over 18) and contact details.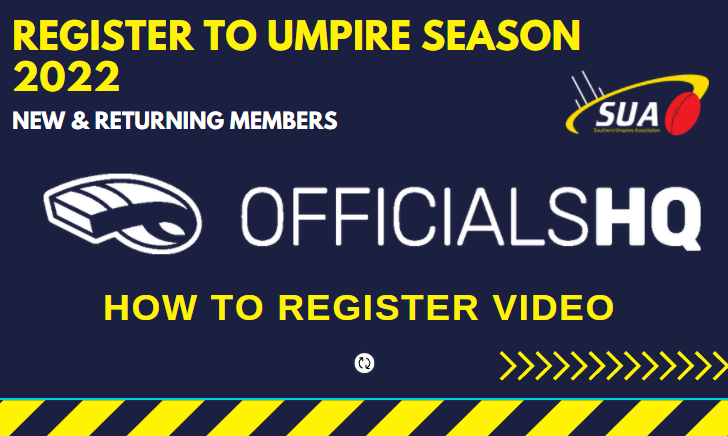 STEP 3: Purchase Match Day & Training Uniform
Questions
Officials HQ Registration: haydn.oconnor@AFLSE.com.au
SUA Membership: office.sua@gmail.com